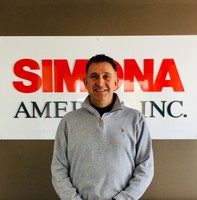 Gary Borgia, Business Segment Manager
101 Power Boulevard
Archbald, PA 18403
Phone +1 570 876 8199 ext 419
Marine 
We're proud to be an industry-leading manufacturer of HDPE products in a wide range of sizes, colors, and textures for the marine industry.
Our incredibly durable, long-lasting, and maintenance-free HDPE material is ideal for use in marine applications that must withstand UV-rays and long-term exposure to water. Fabricators rely on our consistent thermoformability, durability, and color consistency to satisfy the needs of commercial and private building projects. 
NEW SIMONA® BOATBOARD® Lightweight
Get more than 20% weight savings compared to standard HDPE sheet with this new lightweight, UV and water-resistant material. Ideal for marine parts, retail display boards, cutting board and more.
Downloads

Key Benefits
Amazing UV-ray resistance
Easy to fabricate
Extreme weather resistant
Incredible durability
Integral color consistency
Maintenance-free
No need for sealing, painting, or staining
Scratch and impact resistant
Won't rot, splinter, or delaminate
Applications
Boat bulkheads
Boat control desks
Boat instrument and control base plates
Boat panels
Boat partitions
Cup and rod holders
Deck and seating components
Doors, hatches, and well covers
Steps and grab rails
Storage and tackle bins
Toilet containers
Toilet doors
Toilet walls
Products
SIMONA® HDPE Boat Board®
SIMONA® HDPE Boat Board® Lightweight
SIMONA® HDPE Pipe Grade
SIMONA® HDPE Polytone®
SIMONA® HDPE Utility Grade
SIMONA® Low Friction PE