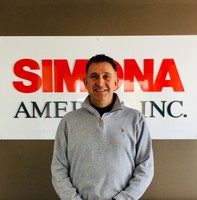 Gary Borgia, Business Segment Manager
101 Power Boulevard
Archbald, PA 18403
Phone +1 570 876 8199 ext 419
Cabinetry and Outdoor Furniture
Our extensive range of gorgeous and highly weather-resistant outdoor thermoplastic materials are ideal for building long-lasting cabinetry and furniture.
Thermoplastics easily outperform wood and wood-composite products in these applications. It's no wonder our material has become increasingly popular for use in outside cabinetry and furniture. Fabricators rely on our consistent thermoformability, durability, and color consistency to satisfy the needs of commercial and private building projects.
Because our material does not rot, splinter, or delaminate, it's the perfect solution to all your outdoor furniture and cabinetry needs.


View our wide range of colors and textures >>
Downloads
Key Benefits
Easy to fabricate
Extreme weather-resistant
Incredibly durable
Integral color consistency
Maintenance-free
No need for sealing, painting, or staining
Scratch and impact resistant
Won't rot, splinter, or delaminate
Applications
Bar, restaurant, and resort furniture
Cabinetry for outdoor kitchens that can withstand the elements better than wood
Lifeguard, beach, and marina structures
Lockers and benches
Medical and dental cabinetry
Outdoor furniture such as chairs, tables, decorative pieces, shelves, etc.
Partitions for bathrooms, pool showers, and sheds
Scientific, industrial, and institutional cabinetry
Serving carts and recycling bins
Winter sport venue seating
Products
SIMONA® HDPE
SIMONA® HDPE Boat Board®
SIMONA® HDPE Boat Board® Lightweight
SIMONA® HDPE Utility Grade
SIMONA® PP-C Flame Retardant
SIMONA® PP-H
SIMONA® PVC Type I